Dealing with Sciatica in Overland Park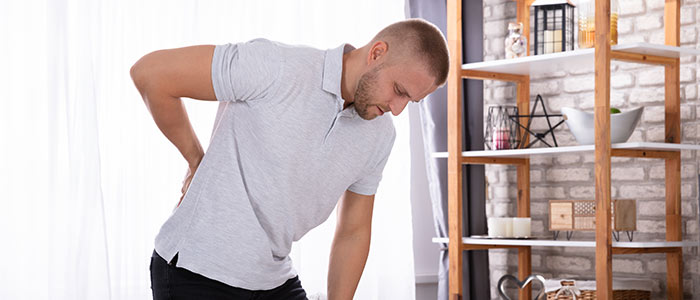 Are you looking for sciatica relief in Overland Park? Sciatica is a specific form of lower back pain that occurs when the sciatic nerve in the spine is compressed in some way. The pain is often an intense, shooting pain that radiates from the lower back into the buttocks and in some patients down the legs and even occasionally to the feet. There may also be occasional numbness that temporarily 'replaces' the pain, making this a condition that can be even more frustrating for a patient to deal with.
---
Sciatica Causes in Overland Park
There is no one single cause of sciatica and it may be caused by any one of the following:
Herniated disc
Spondylolisthesis
Pelvic injury
Degenerative disc disease
These are not the only potential causes of sciatica, and in fact, every case is different. Some people experience it as an occasional irritant that resolves by itself in a few days, while others suffer from debilitating pain that has a serious impact on their daily lives.
---
Treatments for Sciatica
Sciatica is a common complaint, and there are a number of different ways that people go about seeking relief. It is important to realize when seeking any treatment that sciatica is a symptom, not a condition in itself. Something is causing the compression of the sciatic nerve, so it is that cause that needs to be addressed.
Typical traditional treatments for sciatica include the use of pain medication and epidural steroid injections. These can provide basic pain relief but they usually mask the problem rather than actually address it.
---
Chiropractic for Sciatica
When a chiropractor treats a patient with sciatica symptoms they understand that they need to concentrate on discovering the cause, not just providing temporary pain relief. Their treatments are usually focused on achieving improved spinal column alignment, which in turn should help address the underlying conditions that can cause sciatic nerve pain.
---
Acupuncture for Sciatica
Increasingly, acupuncture is being accepted as a proven and effective way to help relieve pain without the need for medications or invasive procedures. This is especially true in the case of sciatica and other forms of back pain. However, some people do shy away from acupuncture as they fear it will be painful, especially if they are already afraid of needles, which many people are.
At Nigus Chiropractic & Acupuncture, however, we do things a little differently. We make use of needleless acupuncture, a newer form of the ancient art that makes use of laser technology rather than sharp needles. This gentler approach allows us to treat patients in a stress-free way as well as a pain-free one.
If you are looking for treatment for sciatic pain we can help. Call or contact us today to schedule a personal, one on one free consultation. Schedule an appointment with Dr. Nigus today!
OFFICE HOURS
Monday
9:00am - 1:00pm
3:00pm - 6:00pm
---
Tuesday
9:00am - 1:00pm
3:00pm - 6:00pm
---
Wednesday
9:00am - 1:00pm
3:00pm - 6:00pm
---
Thursday
9:00am - 1:00pm
3:00pm - 6:00pm
---
Friday
Closed
---
Saturday
Closed