Weight Lifting Tips For Chiropractic Health in Overland Park
Weight Lifting Tips For Chiropractic Health in Overland Park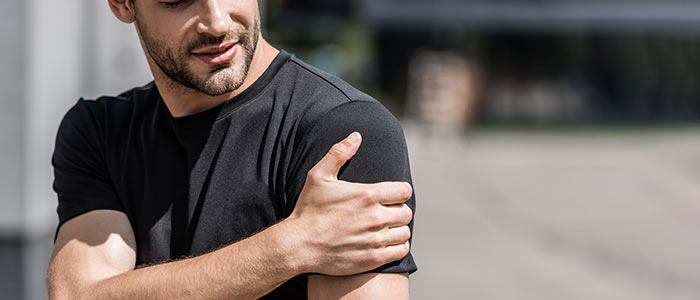 Weight lifting is an excellent practice for your chiropractic health in Overland Park. Strong muscles support your spine and joints to keep them in place. However, improper weight lifting practices cause injury that can lead to long term problems. Proper care should be taken to make sure you're watching out for your overall health today and in the long term.
Here are some tips for taking care of your spine and joints while building muscle.
Build Your Routine Slowly Over Time
Most people start off a fitness routine wanting to reach their goals as soon as possible. This enthusiasm is understandable and respectable. However, it can get in the way of your best interests in the long term.
Your lifting routine is going to become a long term part of your life. Make sure you are setting reasonable goals and building muscle slowly over time. As your muscles build, they will prevent injury as you lift heavier weights. Learn your limits and don't push yourself too far too fast.
Don't Skip Your Warm Up Or Cool Down
Stretching at the beginning and end of your lifting sessions are the best way to keep your muscles loose and prevent injury. It may feel like a waste of your time, but don't skip this essential practice for your health.
Consult An Expert On Technique
It may seem like the best thing to do is to start lifting weights and getting on a better health practice right away without any barriers, but it's too easy to hurt yourself while lifting heavy weights when done improperly.
Visit a consultant at the gym for tips on healthy posture while lifting weights.
If you're lifting at home, you can still consult an expert online. Find a weight lifting trainer you trust. They will offer you guidance on techniques for weight lifting, and then have you submit videos of you lifting the weights. This way, you can check that your form is correct and gain valuable input. It will not only help you build muscle, but prevent injury as well.
Don't Lift With Your Back
This is classic advice for a reason. If you lift with your back, you're likely to strain muscles and possibly hurt your spinal alignment. It's easy to end up with a compressed nerve and a lot of pain. Never twist your body as you're lifting weights. Be mindful of keeping a straight spine before you lift.
Keep A Strong Core
Don't forget about your core when you're building muscle! By keeping a strong core, you'll have an easier time on arm and leg day. A strong core leads to a better posture, which means an easier time keeping your spine straight and a better overall practice for weight lifting.
Improve Performance And Prevent Injury With Chiropractic Treatments
Chiropractic treatments can help improve your performance, treat injuries, and prevent them.
The goal of your fitness routine is to maintain your current level of fitness and to change your health. As your body changes, it's good practice to seek out the help of a chiropractor who can keep your spine in alignment and watch out for your joint health. With a chiropractor watching out for you, you're more likely to become aware if something you're doing during your workout is causing you injury.
By keeping your body in proper alignment through chiropractic treatments, you can prevent injuries from becoming worse and building over time.
Talk to your Overland Park chiropractor about your lifting routine and a good treatment schedule to make sure your spine and joint health is taken care of.
OFFICE HOURS
Monday
9:00am - 1:00pm
3:00pm - 6:00pm
---
Tuesday
9:00am - 1:00pm
3:00pm - 6:00pm
---
Wednesday
9:00am - 1:00pm
3:00pm - 6:00pm
---
Thursday
9:00am - 1:00pm
3:00pm - 6:00pm
---
Friday
Closed
---
Saturday
Closed