Chiropractic Adjustments in Overland Park For a Happy Pregnancy
Chiropractic Adjustments in Overland Park For a Happy Pregnancy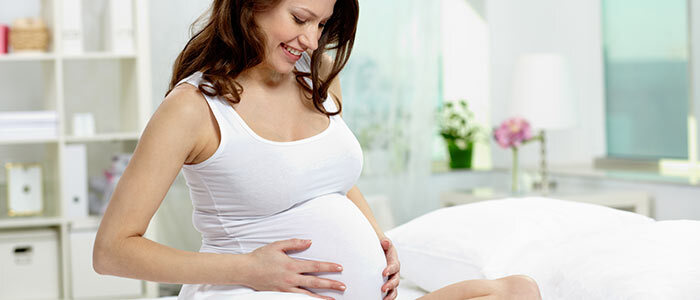 Chiropractic adjustments at Nigus Chiropractic are gentle treatments to keep the body in its natural alignment. They relieve pressure on the nerves and work to keep vertebra in their natural positions.
Pregnancy Is a miracle full of many wonderful things, but these things also cause major changes and shifts in the body. While your body attempts to make adjustments for the growing pregnancy, there are often bumps along the way that cause a lot of unpleasant side effects.
Changes To The Body During Pregnancy
It's fairly common for pregnancy to include headaches, for your balance to be off, and for there to be a lot of stress on the knees, hips, back, and neck. As the body changes, weight is distributed differently. The pelvic bones shift and change to adjust to a growing uterus. You may have noticed that pregnant people walk differently. This can be due to pressure on the spine as the belly grows, or it can be caused by spinal misalignment or things shifting out of balance.
Chiropractic Adjustments As Natural Treatments
Any parent-to-be is likely to first ask the question: Is it safe? Yes, chiropractic adjustments have been shown to be safe for pregnancy. They are natural treatments, without any medications that may harm the pregnancy. The adjustments are handled with extra care toward the health of the pregnancy. It's important to discuss your pregnancy with your chiropractor as things develop.
Non-invasive chiropractic treatments will gently help to keep your joints and spine in alignment throughout the pregnancy. This will lower the amount of stress put on your body. It also helps the body to feel less discomfort during pregnancy, which encourages more walking and other exercises, as well as improves sleep. Healthy exercise and a regular sleep schedule are essential parts of a healthy pregnancy.
Many studies and parents have reported that with quality chiropractic care throughout pregnancy, their experience along the way and during labor were greatly improved. This makes sense, considering that the better your overall health the easier labor will be. With a spine out of alignment, sleepless nights, and not enough movement over the past several months, labor can be a more painful and longer experience.
Being in the best possible shape for a healthy labor is a great goal for any pregnancy. Discussing your personal goals and pain points with your chiropractor can be a powerful part of pregnancy planning.
Every Step of The Way
During the first trimester, headaches are a common symptom of pregnancy. Possible causes of this include added stress, dehydration, adjustments to a new busy schedule, morning sickness, or a misalignment of the spine. Chiropractic adjustments can help treat these pains and lessen the symptoms.
The second and third trimesters often bring major changes to the body that show up as gained weight that is distributed differently, headaches, back pains, and other health issues that your chiropractor can help you naturally find solutions to.
After labor, your body will have gone through a major event. While you're dealing with a lack of sleep and carrying a new bundle of joy in your arms, it's all too easy for your spinal column to fall into misalignment. With your chiropractor there for you every step of the way, you can be in improved health to better enjoy your new little miracle.
If you have any questions at all about how chiropractic care in Overland Park can help during your pregnancy, be sure to ask your chiropractor at Nigus Chiropractic! A quality chiropractic office is always happy to answer any questions along your pregnancy journey.
OFFICE HOURS
Monday
9:00am - 1:00pm
3:00pm - 6:00pm
---
Tuesday
9:00am - 1:00pm
3:00pm - 6:00pm
---
Wednesday
9:00am - 1:00pm
3:00pm - 6:00pm
---
Thursday
9:00am - 1:00pm
3:00pm - 6:00pm
---
Friday
Closed
---
Saturday
Closed