Chiropractic Care in Overland Park for Tinnitus
Chiropractic Care in Overland Park for Tinnitus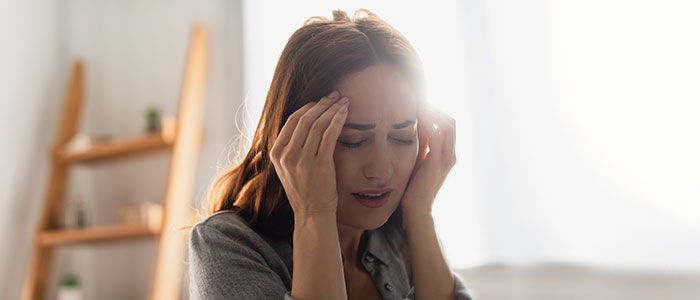 Do you hear a ringing in your ears that no one else can hear? This ringing is usually high-pitched, distracting, sometimes painful, and can interfere with daily life. It may be something you hear in both ears or just one, and the consistency can vary.
Tinnitus is a more difficult symptom to live with than many people realize. While there is not a single cause for tinnitus, there are many possible causes, some of which can be helped with treatments from a Overland Park chiropractor.
Let's take a deeper look at what causes tinnitus and what can be done for people suffering from it.
What Causes Tinnitus
When you first visit your doctor about the sound only you can hear, they'll want to look into any other symptoms you have right away. Sometimes, tinnitus can be a symptom alerting you to a serious situation like a tumor, aneurysm, or other condition they'll need to look into right away.
Once these have been ruled out, many doctors will stop having answers for you. If they've determined you're also suffering from hearing loss, they will prescribe a hearing aid to help.
So what are some of the possible causes of tinnitus?
Sometimes, this can be a problem with the inner ears. In this case, it's often Meniere's disease, which can also be associated with vertigo, loss of balance, and hearing loss.
Blood pressure issues can also cause tinnitus when there are issues with blood vessels in the skull.
Some patients have found that they were deficient in vitamin B-12 and correcting this deficiency improved their symptoms. Vitamin B-12 can be found in some grains, beef, chicken, and salmon. Getting tested for a vitamin deficiency may be useful in finding relief from tinnitus.
Tinnitus is sometimes a symptom associated with an injury to the upper cervical spine, the vestibulocochlear nerve, or a subluxation of the upper neck. In these cases, a chiropractor may be able to help with relief.
How Chiropractors Approach Tinnitus Relief
Chiropractors are experts in spinal alignment. The spine is made up of thirty-three vertebrae with small discs in between. This is a lot of moving parts. When a vertebrae or disc slips out of alignment, they will often impinge on nerves and cause pain or other problems, like tinnitus.
A Overland Park chiropractor can perform gentle adjustments to help the body get back to its natural, healthy positioning.
When you visit a chiropractor for tinnitus relief, they will first talk to you about what you've tried before and what your symptoms have been like. They will then perform an exam to work to find the cause of your symptoms.
Many patients have found that during their first appointment and adjustment, they found some relief from the ringing. Other patients have found it took them several appointments before they experienced results from their tinnitus. This can vary from person to person, depending on the cause and damage.
Depending on what is discovered during the exam and treatments, your chiropractor may work with you to create a long term treatment plan to keep your tinnitus under control.
OFFICE HOURS
Monday
9:00am - 1:00pm
3:00pm - 6:00pm
---
Tuesday
9:00am - 1:00pm
3:00pm - 6:00pm
---
Wednesday
9:00am - 1:00pm
3:00pm - 6:00pm
---
Thursday
9:00am - 1:00pm
3:00pm - 6:00pm
---
Friday
Closed
---
Saturday
Closed