6 Signs It's Time To Consult a Overland Park Chiropractor
6 Signs It's Time To Consult a Overland Park Chiropractor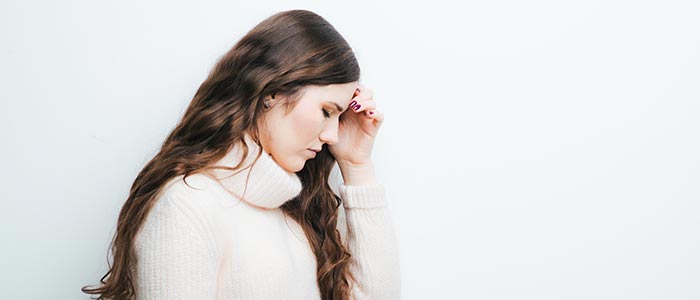 People seek out the help of a chiropractor in Overland Park for many different reasons. Chiropractors provide natural solutions to a wide variety of health problems. When your health just feels off, and you aren't sure what to do, it can often be improved with the help of proper alignment in the body. Nigus Chiropractic can perform an exam, find the source of your issue, and offer a non-invasive treatment plan that corrects the issue.
What types of issues? While often people see a chiropractor after a car accident or because they have been suffering from a chronic diagnosed issue like carpal tunnel syndrome, sciatica, or scoliosis, it's also common for something to just feel off.
Here are six different signs it's time to consult a chiropractor to see if they can provide solutions for better long term health.
1. Back or Neck Pain
Chiropractic adjustments can naturally realign your spinal column, which can lead to an improvement in back or neck pain. Whether the problem is something new or a chronic issue, seeking out the help of a chiropractor can put you back on the path toward spinal health.
2. A Tingling Sensation
Do your hands tingle? Is there a strange pins-and-needles feeling in your leg or legs? These may be signs of carpal tunnel syndrome or sciatica. Whenever you have a tingling sensation, it's something you should consult for help with.
In the case of carpal tunnel syndrome, there may be some compression on the nerve in your wrists causing your problem. In the case of sciatica, there may be compression in your lower back. Your chiropractor can make adjustments to the alignment of the bones in your wrist of the vertebra in your lower back to relieve some of the pain. They can create a long term treatment plan to improve your condition.
3. You Aren't Sleeping
There are many reasons people have trouble sleeping at night. The emotional and physical stress our bodies experience during the day can lead to tension that keeps us awake at night. If your bed isn't supporting your body, or if you are sleeping in an awkward position, or if your body is being put through stress during the day, it may be uncomfortable and painful to sleep at night. Chiropractic adjustments can lead to a better night's rest.
4. You're Relying on Painkillers Every Day
Have painkillers become a normal part of your life? Maybe you're experiencing headaches, migraines, back pain, or a variety of other issues. Many patients find that chiropractic adjustments can lower their need for painkillers to help them get through the day.
5. Pregnancy
Experienced chiropractors have been trained to help mothers-to-be as their bodies rapidly change throughout pregnancy and after. As your body goes through the stages of pregnancy, your balance may suffer, you may experience back pain, and there may be other aches and pains that can be difficult to deal with. Chiropractic adjustments are a natural solution that can improve health during pregnancy without medications.
6. Headaches or Migraines Have Become Normal For You
Chiropractic adjustments can be an effective way to improve life with headaches and migraines. It's difficult to say what causes most people's headaches or migraines. This is in large part because there can be a problem almost anywhere in the body that refers pain to your head. If there is a misalignment in your neck, this can show up as a terrible headache. Chiropractic treatments can be a long term solution to treat and prevent headaches naturally.
Improve Your Health For Better Daily Life in Overland Park
When your health is even a little bit improved, you can move through your day with a lot more ease. If you're experiencing health problems and looking for a natural way to get your body feeling better, consult an experienced chiropractor you feel comfortable with to get your health where you need it to be.
OFFICE HOURS
Monday
9:00am - 1:00pm
3:00pm - 6:00pm
---
Tuesday
9:00am - 1:00pm
3:00pm - 6:00pm
---
Wednesday
9:00am - 1:00pm
3:00pm - 6:00pm
---
Thursday
9:00am - 1:00pm
3:00pm - 6:00pm
---
Friday
Closed
---
Saturday
Closed